Fairbrother takes home four MBA Awards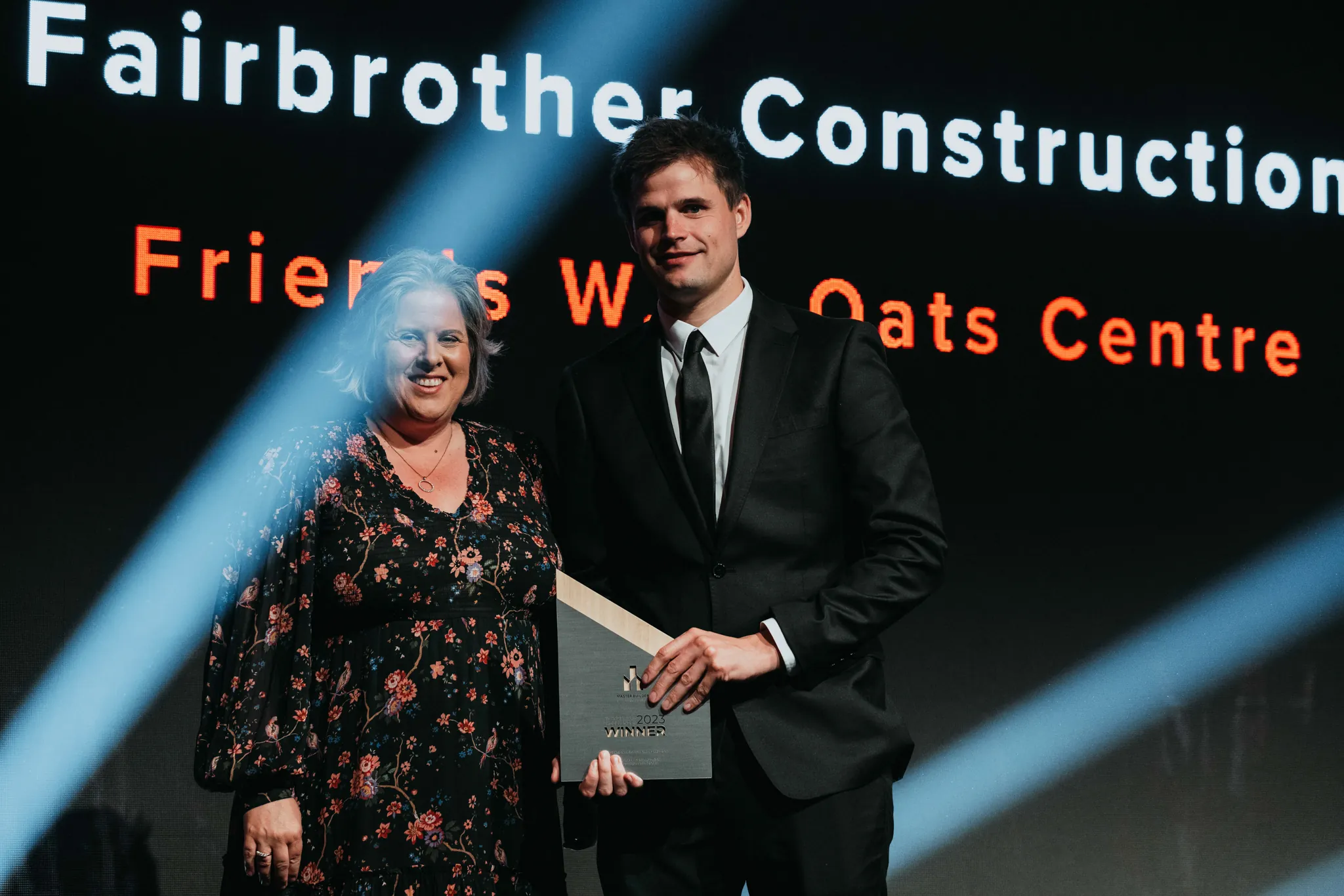 Fairbrother's commitment to quality and excellence was again on show at this weekend's Master Builders Tasmania Awards for Excellence Ceremony, where the company took home four awards.
The accolades were spread across the state, showcasing the diverse expertise of Fairbrother's construction divisions. In the Construction – North West Division, the spotlight was on the stunning Devonport Waterfront Hotel, which clinched the award for New Construction $20m – $50m. This achievement is a testament to Fairbrother's dedication to delivering projects of exceptional quality, even in the face of challenges posed by the pandemic.
Meanwhile, in Launceston, Fairbrother's Construction – North Division received acclaim for the remarkable transformation of 39 Frankland Street, part of the Launceston General Hospital precinct. The project was recognized with the Renovation / Fit-out over $10m award, acknowledging the meticulous work that turned this space into a modern, fresh environment conducive to state-of-the-art administration and training requirements.
Additionally, Fairbrother's transformative work at The Friends School in North Hobart garnered double honors for the Construction – South Division. The school's redevelopment earned the prestigious Education Facility Award for Excellence, while the refurbishment of the W.N. Oats Centre from a gymnasium into innovative teaching and learning spaces secured the Renovation / Fit-Out $1m-$5m category award. The project not only showcased Fairbrother's construction prowess but also emphasized the company's dedication to creating inclusive and accessible educational spaces.
"Quality in everything we do. It's one of our values," said Fairbrother CEO Kurt Arnold after the awards. "We are proud to have our projects recognised at the Master Builders Tasmania awards. These wins reinforce our commitment to delivering outstanding construction outcomes for our clients. The work by our teams across these projects is exceptional, and the recognition of these awards goes to everyone involved."
Fairbrother's success at the Master Builders Tasmania Awards for Excellence reflects the company's relentless pursuit of excellence, innovative approach, and dedication to creating spaces that inspire and endure. The awards highlight not only the exceptional projects themselves but also the talent, vision, and hard work of Fairbrother's teams.