Maryborough Hospital Groundbreaking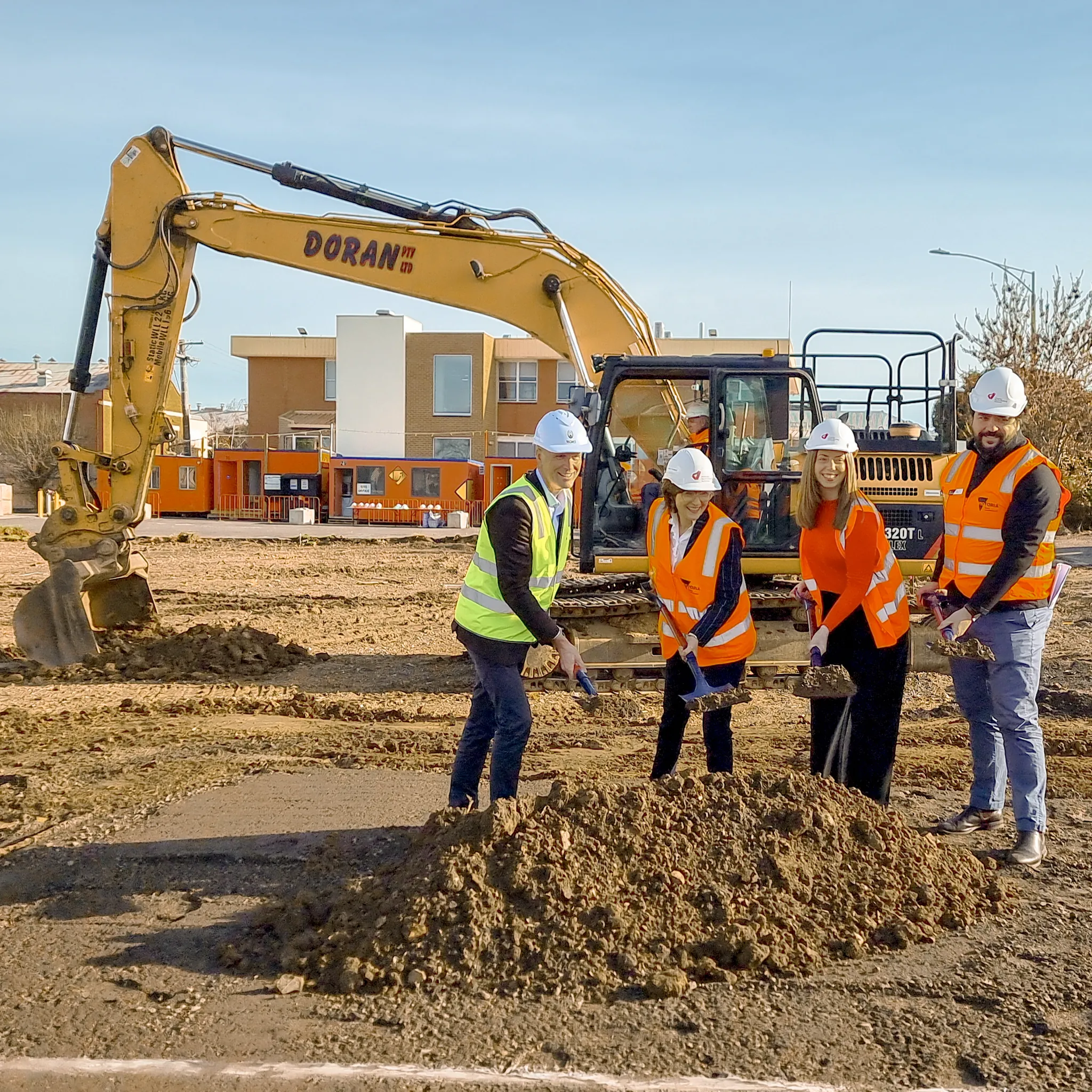 The Maryborough and District Hospital is on the brink of a monumental metamorphosis, propelled by the resolute commitment and remarkable expertise of its principal builder, Fairbrother. Backed by an impressive $115 million investment from the Victorian Government, this redevelopment project is poised to reshape healthcare services, elevate patient care, and invigorate the local community.
The groundbreaking ceremony marks the inception of a visionary journey, with Fairbrother at the helm, as the primary contractor responsible for steering this transformative endeavor. With a rich history of delivering exceptional projects, Fairbrother is poised to once again showcase their construction prowess through the Maryborough and District Hospital Redevelopment.
A state-of-the-art healthcare haven is poised to emerge, equipped with cutting-edge facilities designed to prioritize patient well-being. Among the highlights are a new, meticulously designed urgent care center, a 32-bed inpatient unit, and two advanced operating theaters complemented by recovery spaces. A contemporary day medical center encompassing imaging and pathology services further solidifies the hospital's commitment to comprehensive care. Most notably, the redevelopment plan introduces brand-new birthing suites, fostering an environment where more women can experience the joy of childbirth in the embrace of their family and loved ones.
The visionary expansion ensures that the Maryborough and District Hospital can extend its healing touch to an additional 4,000 patients annually, enhancing access to top-tier medical care for the surrounding community.
The project's significance is underscored by Fairbrother's involvement, a renowned construction powerhouse renowned for their unwavering dedication to quality and innovation. With Fairbrother's expertise guiding the project, the hospital's transformation promises to exceed all expectations.
"[This] is going to be an amazing moment in time of this new world-class healthcare facility for our community right here in Maryborough," Said Deputy CEO and Executive Director of Infrastructure Technology and Experience at the sod turn event on July XX.
Mary Anne Thomas, Victorian Minister for Health and Infrastructure, echoes this sentiment, saying, "So today, the day where we start to see the hospital, and we announce Fairbrother as the builder for this next very important phase of what is a $115 million project to deliver the first-class care that the people of Maryborough, of course, need, deserve, and expect."
Fairbrother's prominent role in the project is set to foster both innovation and local growth. The collaboration between Fairbrother and the Maryborough District Health Service underscores a shared commitment to delivering world-class healthcare solutions that cater to the community's evolving needs.
As the Maryborough community anticipates the unfolding of this transformative venture, one thing is certain: the journey from groundbreaking to completion, led by the expert hands of Fairbrother, will mark a pivotal moment in the region's healthcare narrative, creating ripples of positive change that extend far beyond the walls of the newly expanded hospital.